One Tile To Tileset
One Tile To Tileset ... another great tool from mokatunprod!

Easy as 1, 2, 3
You load or draw a tile and the application turns it into a full tileset.
Create tons of assets without thinking (too much) and obtain unexpected results in a matter of seconds!!!

This can be used in ANY engine.
Note: your tile must be of same width and height, that is a square :-)

!!!HTML: PRESS X TO GO BACK TO PREVIOUS SCREEN!!!
!!!WINDOWS: PRESS ESC TO GO BACK TO PREVIOUS SCREEN!!!
E = erase

P = color picker
1, 2, 3, 4 = pen size, draw
SAVE = !!!NOT AVAILABLE ON THE HTML VERSION,!!! PLEASE DOWNLOAD THE WINDOWS APP
On windows, your tiles and tilesets are saved to your PICTURES directory, in the ONETILETOTILESET folder.
PS: Android (coming soon?)
Please don't forget to rate the app.

PEACE!
Install instructions
windows portable app

Comments
Log in with itch.io to leave a comment.
i want to check this tool out but virustotal says this: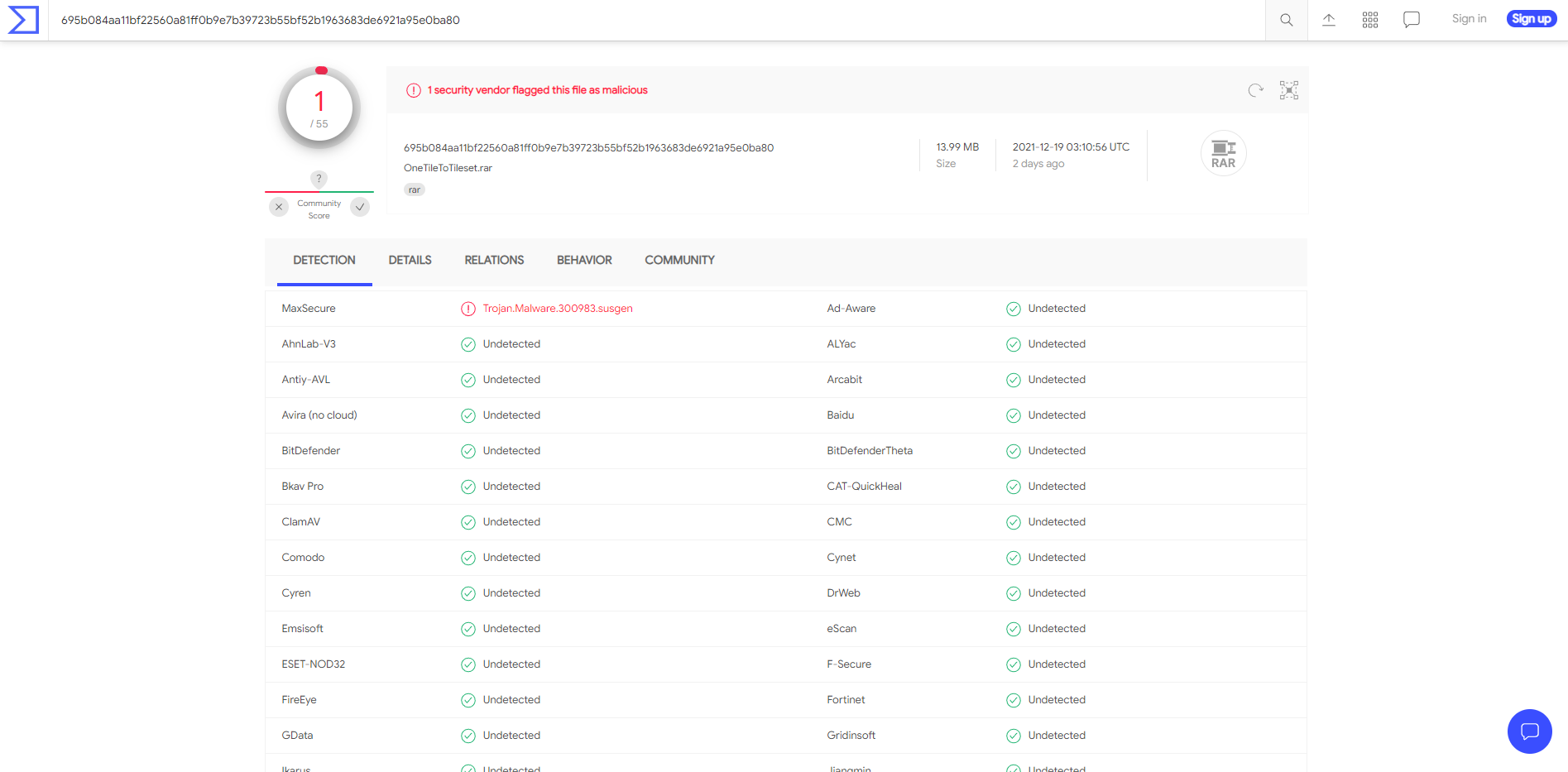 minus dungeon games, all my apps are portable apps, they don't contain any spyware, adware afaik. I have checked all my files and couldn't find maxsecure in them, furthermore itch.io test the app for viruses and they didn't find one. I would think this is a false positive. Could you post the details of virustotal see what file may cause the false positive? Thank you :-)

i figured it was a false positive, i should have mentioned that in my first post.
"maxsecure" is the antivirus software that virustotal api says is flagging for "Trojan.Malware.300983.susgen". the fact that only 1 virus scanner out of all the ones that virustotal api is linked to is pretty dead giveaway that it's most likely a false positive. but t's always a good idea to upload your files to virustotal to check them, it gives you a good overview if any of the various virus scanners are giving false positive. you can always contact the virus software vendor in question and report false positive.
the executable is the file that is being flagged by maxsecure according to virustotal api